Does anyone remember this dresser? I have been stalking some design blogs for a couple of weeks. It inspired me to take some of my families old furniture and redesign it. I had to fix a couple broken parts, and then I took it apart. I primed each piece, and then painted them a dover white. I used a dark brown glaze(someone else had chosen the color but didn't like it) I got it for half price at Magnusons. I applied it on the dry paint, and then wiped it with a damp cloth. It turned out really cute. I can't wait to get some old glass handles on the doors.
Total cost:
1 can of primer-$4.00
4 cans spray paint-$15.00
New Hardware-$16.00
= $35.00 and a brand new dresser!
I attended a information session about Picasa hosted by Morgan. I think I know have a handle on how to edit my own photos. How exciting!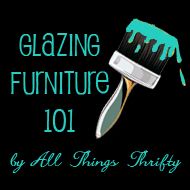 You should all be waiting anxiously for my next project. Yes, it does involve the color pink.